About Us
Joe Blessett Music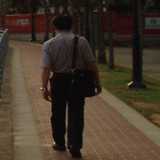 Joe Blessett is a recording artist, who tried his hand at being an entertainer and realized his own limitations.He longer performs live shows, but he still loves creating Jazz, to RnB, Smooth Jazz to Fusion, experimental recordings.Working from his private studio for his own record label and publishing company
23nGo Joe Blessett Radio
#Adult Advisory #Black Radio | RnB, Soul, Hip Hop, Jazzy Jazz Black Radio. Playing the music they don't want you to hear
Radio XND
We are committed to bringing you an exceptional listening experience. Whenever, wherever, and whatever you like to listen to, Radio XND gives you music to live by. We cover genres from jazz to rock, new age to oldies, and everything in between We are always expanding to offer new music selections to our audience!. We find the best music in each genre and create playlists that give you the music you want to hear.
Radio ND AirPlay Promotion
We serve your music to all levels of radio, which include Internet (AOL, iTunes Radio, Pandora, Accuradio, iHeart Radio, Audiorealm, On Demand, Yahoo! Rhapsody, Radionomy, MTV Radio, Tunein & Shoutcast Radio Broadcasters), BBC Radio, Satellite (Sirius XM & Music Choice), College (CMJ Reporting Stations) and Terrestrial Commercial FM Radio (Major FM - BDS / Mediabase Reporting Stations). These stations report radio airplay to music monitoring companies such as BDS (Broadcast Data Systems), Mediabase, DigitalRadioTracker.com and CMJ. In addition, they pay royalties to performance right societies such as SOUNDEXCHANGE, ASCAP, BMI, and SESAC as well as report to various industry trades such as Billboard, FMQB, CMJ, DRT Top 200, DRT Top Independent Charts, BRE, Hits and many others!